January 4, 2019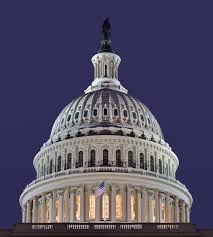 In late December, in a major victory for specialty crops and bipartisanship, Congress sent a strong new Farm Bill to the President with huge votes in both chambers.
"This new bill is an outstanding outcome for the potato industry and all of agriculture.  Beyond the five-year certainty the new Farm Bill provides for rural America, for us it contains major new investments in specialty crop research and restores a vital trade program we rely on to remove potato export barriers," said John Keeling, NPC CEO.
The House voted 369-47 to support the final bill, while one day earlier the Senate approved it 87-11.  The Senate vote was believed to be the largest ever in support of a Farm Bill. President Trump signed the bill on December 20.
Throughout this mutli-year process, the potato industry and the Specialty Crop Farm Bill Alliance pressed for passage of some key provisions:
Restoring resources for the Technical Assistance for Specialty Crops program that is vital for potato trade issues, and also reforming its operation to make it more responsive and efficient.

Ensuring $80 million is available annually for the Specialty Crop Research Initiative.  This is an increase of $25 million annually over the current available amount.

Maintaining vital resources for agricultural export promotion programs through the creation of a new Foreign Market Development Program at USDA.

Supporting continued operation of the Specialty Crop Block Grant Program and vital pest and disease prevention and eradication programs
All of these items were included in the final conference report.  Prior to signing the bill, President Trump indicated his support and USDA Secretary Perdue is also urged him to sign it.